What is ATI Radeon HD 5670?
ATI Radeon HD 5670 is nothing but graphics card that provides excellent performance. It offers extended support to many additional technologies like ATI Eyefinity Technology and ATI Stream Technology. This is the only graphics card that operates under 75 watts.
Specifications of ATI Radeon HD 5670
Though not all, this blog highlights few most important specifications of this graphics card: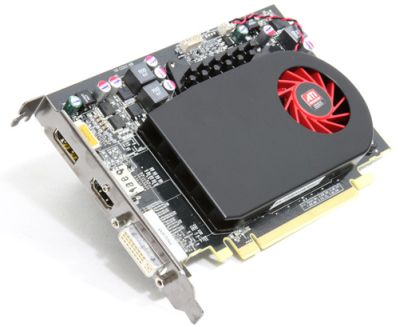 It is built using 627 million count of 40nm transistors.
It is built using GDDR5 memory interface.
It has extended support to DirectX version 11 along with accelerated multi threading, HDR texture compression and DirectCompute 11.
It supports ATI CrossFireX multi GPU technology with Dual GPU Scaling. But to use this technology, your motherboard should be ATI CrossFireX Ready.
It supports OpenGL 3.2.
For image clarity, it provides image quality enhancement technology with adaptive anti aliasing.
It also supports power management technology named ATI PowerPlay with dynamic power management and ultra low power state support.
It ensures HD video clarity through ATI Avivo HD Video and Display Technology.
Here is a video presentation about ATI Radeon HD 5670:
For further details, visit this web page:
http://www.amd.com/us/products/desktop/graphics/ati-radeon-hd-5000/ati-radeon-hd-5670-overview/Pages/ati-radeon-hd-5670-overview.aspx#1